enlight is a boutique consulting firm bringing a well-balanced team of seasoned partners and brilliant young minds to help businesses navigate their toughest challenges.
What makes us different?
Direct and frequent access to Partners' insight and expertise for you and your staff
Lean overhead, which means the leverage model is focused on what's most important: you
Customized experiences based on your unique priorities
Giving you what you need, not repackaging what we did for the last client
Who do we typically work for?
Founders of businesses
Second, third and fourth generation leaders and owners of family businesses
Individual business owners
CEOs of private equity portfolio companies
Our Deeply Held Values
Enter with Grace
Learn with Humility
Collaborate with Respect
Communicate with Candor
Act with Conviction
Advise with Honor
Amy H. Fulford
Managing Partner and Founder
Founded enlight in 2005
When Amy founded enlight, she envisioned working with clients in a meaningful way and understood that a real partnership, not the typical consulting version, would help them create more value. She has helped clients reshape how they run the business by bringing input and insights that change the way they think about their business and industry. Amy understands different perspectives and involves people in being part of the solution. She's able to look for commonalities among different ideas and finds ways to advance team thinking. She always has ideas but is ready to learn and adapt to every situation.
Amy finds connections and lessons where others aren't even looking. For instance, Amy might apply how a restaurant is run or how a mom-and-pop jewelry store owner keeps customers satisfied to a mid-sized manufacturing client. She's constantly applying lessons from clients, someone in the enlight network or other industries. Amy finds parallels by breaking problems down and discovering similarities-- many that are unexpected.
Amy honed her skills through a variety of roles at The Boston Consulting Group, Alcoa Inc., Procter Gamble and Huntington Bank. She's worked across virtually every sector, including Aerospace, Automotive, Building Construction, Consumer Products, Financial Services, Packaging and Pulp Paper industries and in Distribution, Manufacturing, Non-profit, Professional Services and Retail sectors.
Amy lives in the Magnolia neighborhood of Seattle with her husband and two daughters. In her free time, Amy works-- a lot. But, she also loves to cook with her daughters, ski and travel. She's a devoted fan of the University of Kentucky basketball AND football teams (yes, they have a football team!). She's still a Browns fan, despite living in the heart of Seahawks territory.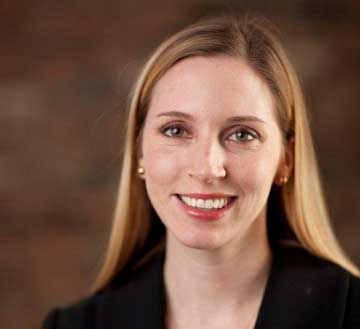 Neeko Crider
Engagement Manager
Neeko appreciates that everyone has a unique point of view. Her respect for an individual's personal experiences and professional expertise allows her to easily understand what is important to a client and become a trusted sounding board and advisor.
Whether it's helping a client navigate tough organizational changes or uncover and solve a problem they may not even realize they have, Neeko is truly invested in the client's success. She believes in the recommendations enlight makes to clients and wants what's best for their business. That's why she doesn't believe in a one-size-fits-all approach and instead, embraces the idiosyncrasies that each client project entails. She'll never give a client a template solution that she knows won't work.
Prior to joining enlight in 2008, Neeko helped streamline business processes and improve communication and collaboration within and across teams for The Lubrizol Corporation through various multi-year, enterprise-wide, IT implementations. As a former Business Analyst at Lubrizol, Neeko understands all aspects of business and appreciates how each person and department contributes to the success of an organization. Clients appreciate her ability to quickly digest and coalesce information to reveal new insights as well as her creativity and ability to collaborate to find a solution that works.
Neeko loves the diversity of work at enlight and her incredible, talented colleagues. She loves spending time with her husband and sons and knows that she's even better at her job when she has the right perspective. She's inspired by friends, family and traveling and will clear her mind by running and practicing yoga. She also believes in group therapy- in the form of drinking wine with friends. Neeko and her family live in Cleveland, OH.